Posted by: admin | 1 May, 2014
Gallery Links:
Posted by: admin | 27 April, 2014
In Kolkata for an event, Juhi Chawla spoke about IPL, her life and career in B'wood

The ever-smiling Juhi Chawla, who was in town for a Poila Boisakh event, spoke to us about how she misses IPL at Eden Gardens, about coping with the loss of her brother and her desire to work with Salman Khan.
Excerpts:
How is it to be back in Team Kolkata's homeground?
Lovely! And I am sad we won't be playing all matches here, because this is the time of the year when we make Kolkata our home for all the action. I am getting nostalgic. The tournament is starting today, and there is a lot of excitement in Dubai and UAE. But it is kind of quiet here, which is something I don't like.
What expectations do you have from Team Kolkata this time?
They better do well! Every year I hope, pray and wish they do. Sabki izzat daon pe hai bhai!
Will you miss the Kolkata crowd in the Middle East?
Of course! Because nowhere is there a stadium like Eden Gardens. It's so huge that every time we come here, we are like, haven't we got the biggest stadium? Any other stadium holds maximum 30,000-40,000 people, and Eden Gardens, when full, is overwhelming! Every time we come, we see people here are so passionate about cricket. When the team wins, they are all there to cheer and when it doesn't win, they get angry and line the streets demanding explanations. So the team belongs to the people here. They want their team to come on the top and make the whole of Bengal proud.
Now there is a football, boxing and even a kabaddi league. Do you think it's all because of IPL?
It must have been an inspiration. I know when IPL started and
[+] [Click for read the rest of this entry]
Posted by: admin | 27 April, 2014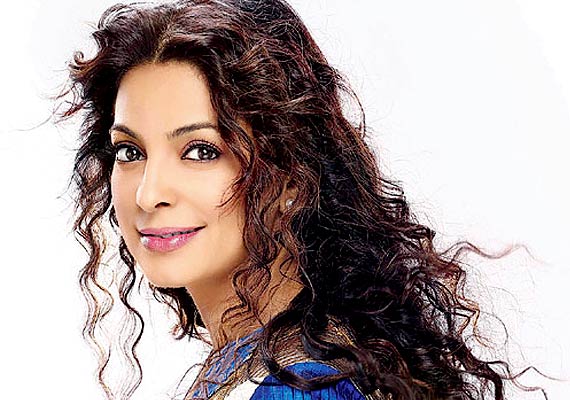 Actress Juhi Chawla, who was a part of the first "Bhoothnath," is thrilled at the success of the second film of the franchise "Bhoothnath returns." Watch Juhi talk about the film.
"I am very happy to see that Bhoothnath returns is a success. It feels very nice to see that a film you were a part of has led to the building of a foundation for another film which is also a hit. Everywhere I used to go after 'Bhoothnath,' kids used to ask me 'you are Banku's mother?" They used to recognise me as that character and it was a surprise for me," Juhi told Bollywood Country.
"I have done some work in a Hollywood film titled 'Hundred foot journey and it will come in August and we will talk about it only then. It was a suprise for me also to get to work in a Hollywood film. I enjoyed myself and was very excited about learning to work with a new unit, a Hollywood film unit," she added.
http://www.indiatvnews.com/entertainment/bollywood/juhi-chawla-in-hollywood-film-latest-news-13554.html>
Posted by: admin | 11 March, 2014
Juhi Chawla's brother, Bobby Chawla had been in hospital since April 2010. Bobby Chawla breathed his last at the Jaslok Hospital at around 06:30 am, on March 09, 2014.
Bobby, as he was known amongst family and friends, suffered a brain hemorrhage while dining at a South Mumbai restaurant in April, 2010. Juhi Chawla, who was in Kolkata at that time for a Kolkata Knight Riders match, hurriedly flew down to be by her ailing brother's side. But despite the best of treatment, Bobby was in the state of coma for four years, before passing away.
"This is the perfect screenplay, look at how my brother timed it. He gave me the biggest gift of my lifetime, saw its release and went away," Juhi posted on twitter.
"His health was stable, but suddenly on Saturday his blood pressure started falling and his organs began to fail," revealed a friend of Juhi.
Posted by: admin | 11 March, 2014
Juhi Chawla is getting a lot of appreciation for portraying a negative character in the film 'Gulaab Gang' and the actress says that she is glad that people hate her in the flick.
On Twitter, Juhi posted "I am loving the hate. For the first time, I'm actually glad you could hate me." With this tweet, she also posted all the links of reviews where she has been appreciated for playing the antagonist in the film.
'Gulaab Gang' also stars Madhuri Dixit and the film released on Friday, 7th March.
Posted by: admin | 6 March, 2014
See More in Gallery
Posted by: admin | 19 February, 2014
Posted by: admin | 11 February, 2014